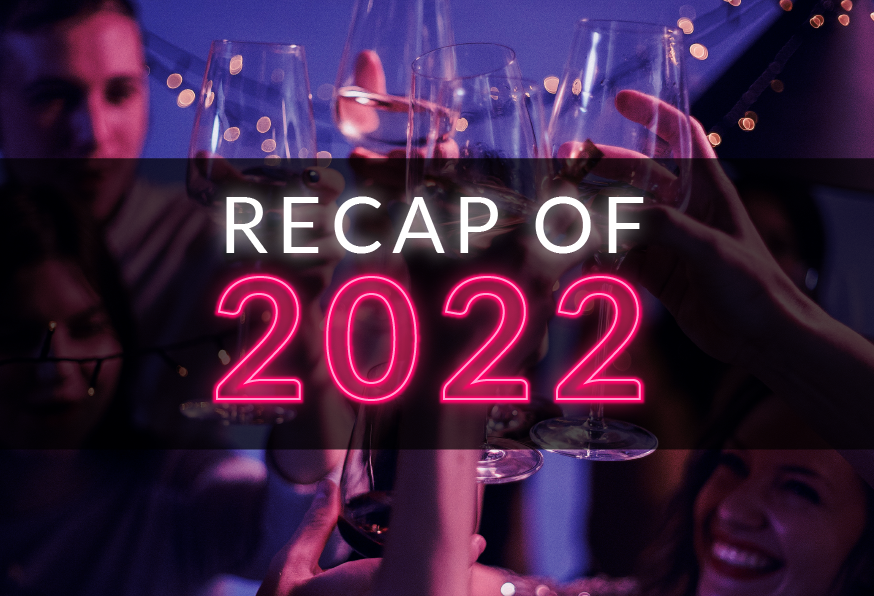 Another long year is slowly ending and it is almost time to drown our sorrows in champagne and turn a new page in life. However, before we plunge too deeply into our fresh new year's resolutions, we are taking a moment to reflect on the milestones we have reached this year and to express our gratitude for the overwhelming support we were given along the way.
This brief recap showcases the most significant ways ZITADEL has improved in the year 2022.
We Raised $2.5 Million!
One of the most significant milestones in ZITADEL's development was the successful closing of our seed funding round led by Nexus Venture Partners. Ever since the big announcement saw the light in June, this generous grant has played a vital role in helping ZITADEL become the best open-source alternative for identity management needs.
With this incredible achievement under our belts, we are beyond excited to see what else we can accomplish with our remarkable supporters and valued customers on our side.
Introducing our next major release of ZITADEL
In August of 2022, ZITADEL underwent its most significant upgrade to date. The new version introduced a new selection of features and upgrades that ensure easier use, expanded compatibility, more value for your money and, as always, still the highest possible data security.
The most significant changes brought on by V2.x include the following:
While the development team focused on new upgrades and implementations, the UI and UX department was responsible for enhancing ZITADEL's visual appeal and ease of use. With the help of a reimagined navigation system, content filters, keyboard shortcuts, and many more new features, the new console of ZITADEL is now easier to use than ever before.
Relaunch Of Our Cloud Service
Concurrently with the release of ZITADEL's new version, we also relaunched our cloud service. Instead of being limited to single organizations, each of our customers can now set up new instances - an own logically separated setup of ZITADEL - from our customer portal. This also came with features to make ZITADEL Cloud invisible to your users, like using a custom domain for your login page and defining your own SMTP server for emails.
Given all of the improvements ZITADEL undertook this year, it was time for us to revisit our cloud pricing structure as well. We swiftly identified the path the adjustments should take concerning our core philosophy of not placing a premium on security features:
To allow users to gradually expand the platform based on their organization's specific needs, we have removed subscription tiers and their respective feature locks altogether. With these changes implemented, our users are granted a platform that scales along the rest of your infrastructure requirements with more features to enjoy than ever.
Our pricing also differentiates us in the market and resembles the cost of infrastructure more closely than a per-seat cloud service. We are the best identity management platform for not only consumer identities but also your B2B customers/partners. With that, we wanted to create more reasonable pricing that works for all your identities, and you don't have to worry about any unpredictable costs.
New Findings With Pentest
As a team behind the platform handling sensitive data, we firmly believe that a transparent working process is essential for establishing trust in our project and cloud service. Accordingly, we highly prioritize publicizing the findings of our systemic security screenings.
In November of 2022, we tested ZITADEL against the OWASP Top Ten risks and the configuration of our systems with the help of an external party. With just one significant issue instantly resolved throughout the test, we were glad to find that the platform was assessed as confidential. If you are interested in a more detailed overview of the results, feel free to read the full report.
As an additional effort to promote transparency, we have decided to reduce the number of sub-processors with access to customer data. Our updated Trust Center displays a coherent list of every relevant provider and the specific data they have access to.
Rising Blog Readership
Every week, our ZITADEL Blog is enriched with new stories, news, updates and opinions all about authentication and cybersecurity. While our articles have generally enjoyed an incredible rise in readership this year, three posts must be highlighted for drawing a particularly remarkable number of visitors.
Here are the TOP 3 articles from 2022 that you found most intriguing:
#3: Smishing - How to Recognize Dangerous Text Messages
#2: JWT vs. Opaque Tokens
#1: Magic Links - Are They Actually Outdated?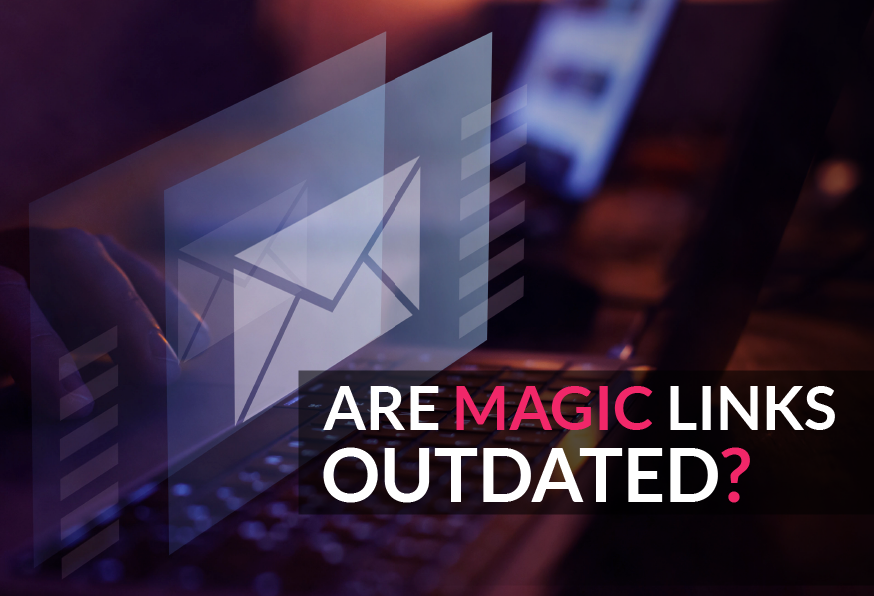 ZITADEL Beyond The Digital World
As a team working on a platform all about cybersecurity, it likely is not surprising that most of our work is done virtually. This year, however, we were granted some incredible opportunities that helped us expand our horizons and spread the word about ZITADEL beyond the digital world.
These were the most notable events and conferences we visited in 2022: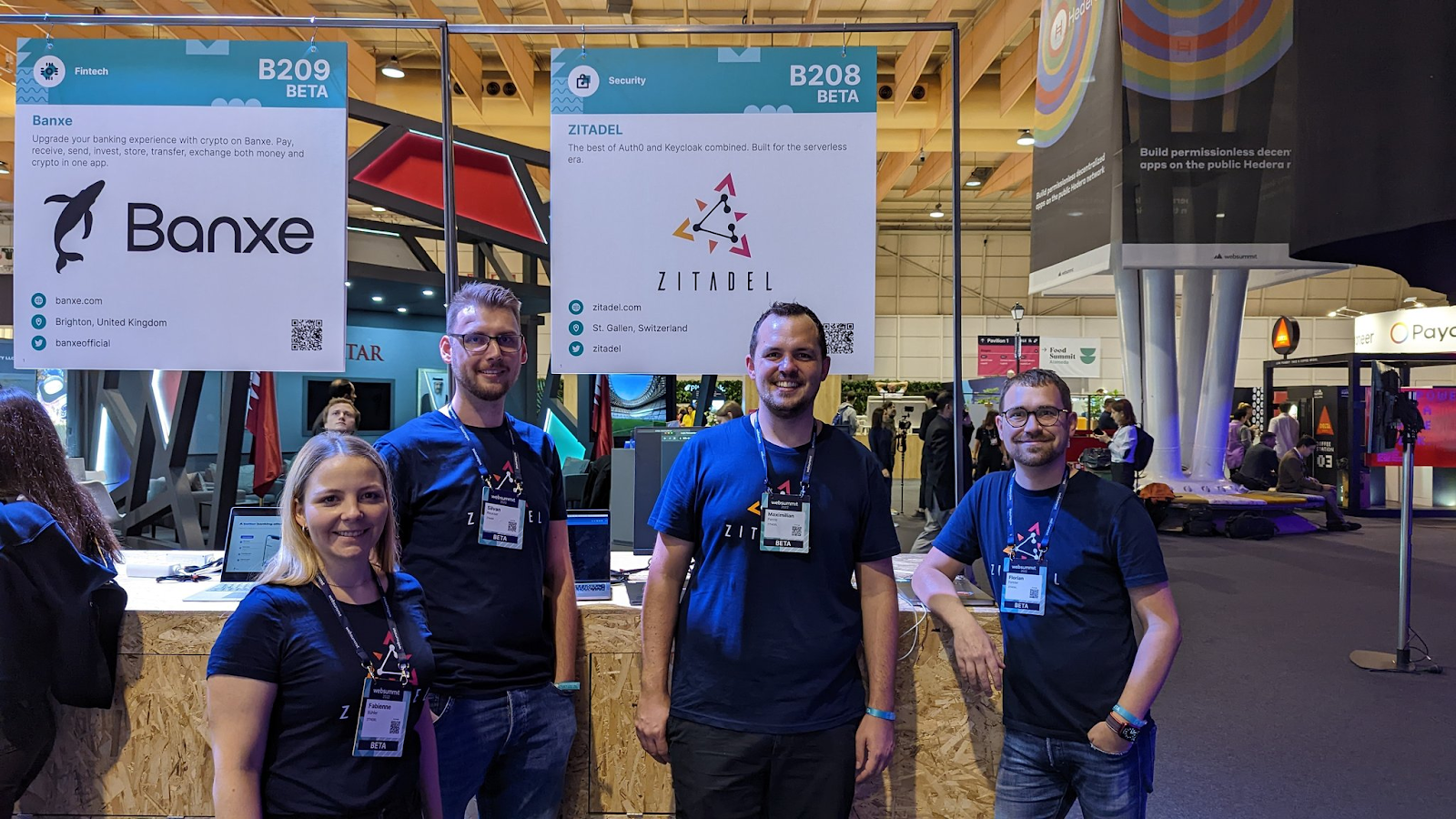 And Finally: A Thank You
While we are very proud of how far our authentication solution has come in 2022, it would be disingenuous for our team to take all the credit for this success. Our valued customers, supporters and anyone who takes time out of their day to interact with ZITADEL are all crucial factors in our growth as a startup.
We are profoundly grateful for your trust in ZITADEL and look forward to seeing what more we can achieve together in the upcoming year and beyond.