Money Key built a financial manager tool for fiduciaries and entrepreneurs with ZITADEL
Money Key is a digital web and voice application that allows entrepreneurs and financial managers easy access to their financial information. Due to the interconnected nature of the business relationships, Money Key uses ZITADEL as the identity platform to provide authentication, self-service and delegation of authorizations to their B2B customers.
Key outcomes
Small invest in identity management by using core B2B features
Using Organizations for each customer to enable SSO and self-service
SaaS service with data location Switzerland
Challenge
Money Key is a digital web and voice application that connects to your accounting system. Fiduciaries and companies log into their web solution to review financial information via interactive reports and voice chat. The hierarchical relationship between trustees and their customers poses some challenges with regards to multi-tenancy and self-service.
The proof of concept used a social login provider to authenticate users with the application. As the maturity of the product evolved, it became clear that there needed to be a better solution, not only for authentication, but mainly also for authorizing the different B2B customers. A decisive criteria was a provider from Switzerland and ideally hosting of the SaaS in Switzerland.
Solution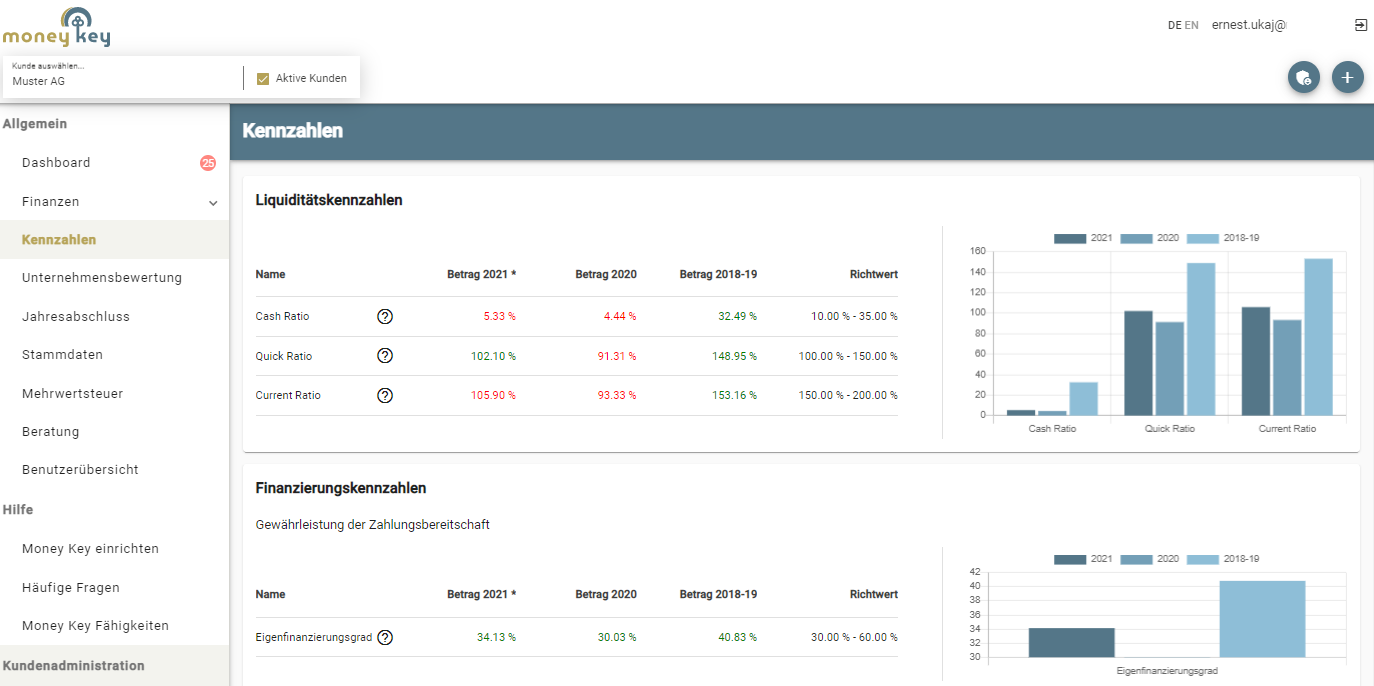 When looking for alternative solutions, the option to build an own solution was out of the question. The investment would have been too high and taken away valuable time in creating core business value.
ZITADEL was introduced to Money Key by their initial implementation partner, Paixon, who has been using the identity platform for other solutions already. It seemed like the ideal solution for the B2B use case in addition to being a hosted cloud offering from Switzerland.
Money Key likes the fact that ZITADEL is organized around the concept of Organization, which can delegate access management to other Organizations and the flexibility of how ZITADEL Organizations can be used.
The solution required delegation of access roles through a hierarchy of Organizations where a product owner can administer the primary customer group, that is the trustees, who can self-manage their own company customers. The application's business logic creates new Organizations and internal users for new customers programmatically by connecting to the ZITADEL Management-API.
The big advantage is that each entity has the possibility to act as its own administrator and set/edit the different users on different levels. Hence Money Key keeps its focus on offering new features and on the other hand its clients get the flexibility to manage the users on their side.
Money Key relies on the ZITADEL state-of-the-art security and benefits from features like two-factor authentication and password reset, which is easy to use as a consumer as well as administrator. It is possible for customers to use a social login (e.g. Google), as originally intended, which is related to ZITADEL identity management via Account Linking.
At the moment they are missing the option to use their own domain for login and in emails to customers. This feature will be released to the Public Cloud service in May 2022.
Result
Money Key was able to get a first working version of their B2B service within six months, with first customers using the application since the end of 2020. Following the success of the initial feedback, development continues with ZITADEL as the identity platform.
During the early phase it is quite important that the costs are only a small part of the overall product revenues. The availability guarantees and the pricing was convincing and Money Key is happy to have the option to buy additional support after initially scaling their growth.
Future Plans
With a strong IT team at their disposal, Money Key is working towards integrating with various accounting software providers, such as Sage (Infoniqa), Bexio or Abacus, but also growing strategic partnerships to make life as data-driven entrepreneur easier. The goal for 2022 is to expand in the german-speaking part of Switzerland, soon followed by the german-speaking countries around.
Testimonials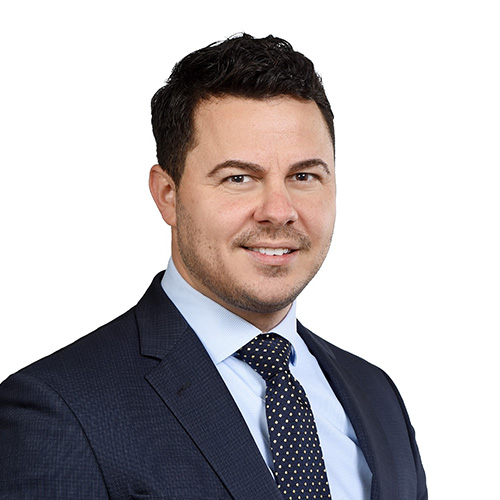 "We needed a better solution for authorizing customers. We did not want to build this on our own, but focus on our core competencies." - Ernest Ukaj, Founder and CEO
About the solution
Money Key is a digital web and voice application that connects to your accounting system. The financial manager tool is a fiduciary and financial assistant in one and provides quick and understandable insight into your company's finances through intuitive usability.
About Money Key GmbH
Money Key GmbH
Industriestrasse 28
CH-9100 Herisau
money-key.ch
Money Key GmbH is currently part of the MYK Group, that offers fiduciary, audit and tax consulting services, with a special focus on SMEs and start-ups. Right now they are finalizing agreements with further Business-Angels/Investors. Currently Money Key has 5 employees and productizes their solution not only in Switzerland but also internationally.